Thank you to everyone who participated in this year's Winter Premiere! The summary for this show has been long overdue, but I am super excited to present it! Enjoy!
GENERAL SUMMARY
A general description of the goings-on of the show!
Weather and Atmosphere
The weather on the day of the show was in the middle range for a South Carolina winter, partly cloudy with a low of 38 degrees and a high of 54 degrees. Like most days, it was colder and cloudier in the morning and sunnier in the afternoon. The horses and riders definitely appreciated the occasional warm sunbeam while waiting for their rounds. Since we had participants from all over the world, some people were shivering and some were shedding their layers! For us, a single coat on top of one's show shirt would suffice. There were limited tourists who came to watch the show, since it had been a while since the last one was hosted, but those that did come found it to be well worth the drive.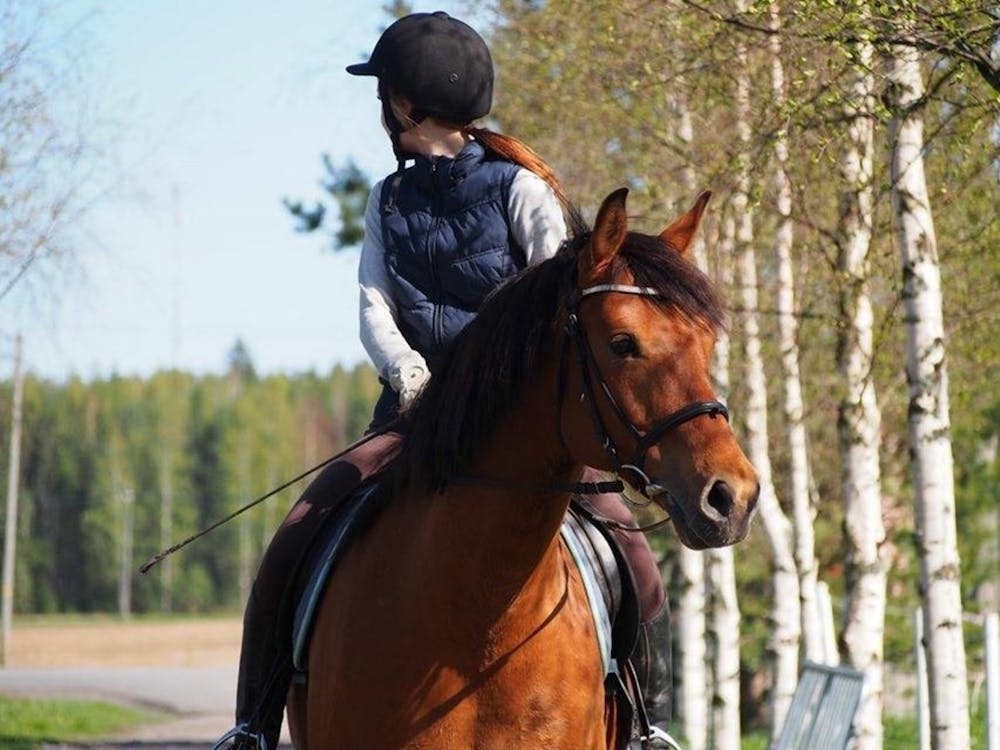 Competitors
It should also be noted that this Winter Premiere show in 2020 holds the record for the most visiting stables to attend an OTR Hunter/Jumper show, with a grand total of seven stables coming to compete! What a turnout! The judges and spectators enjoyed seeing some familiar faces from shows past, and a huge crop of brand new competitors and riders!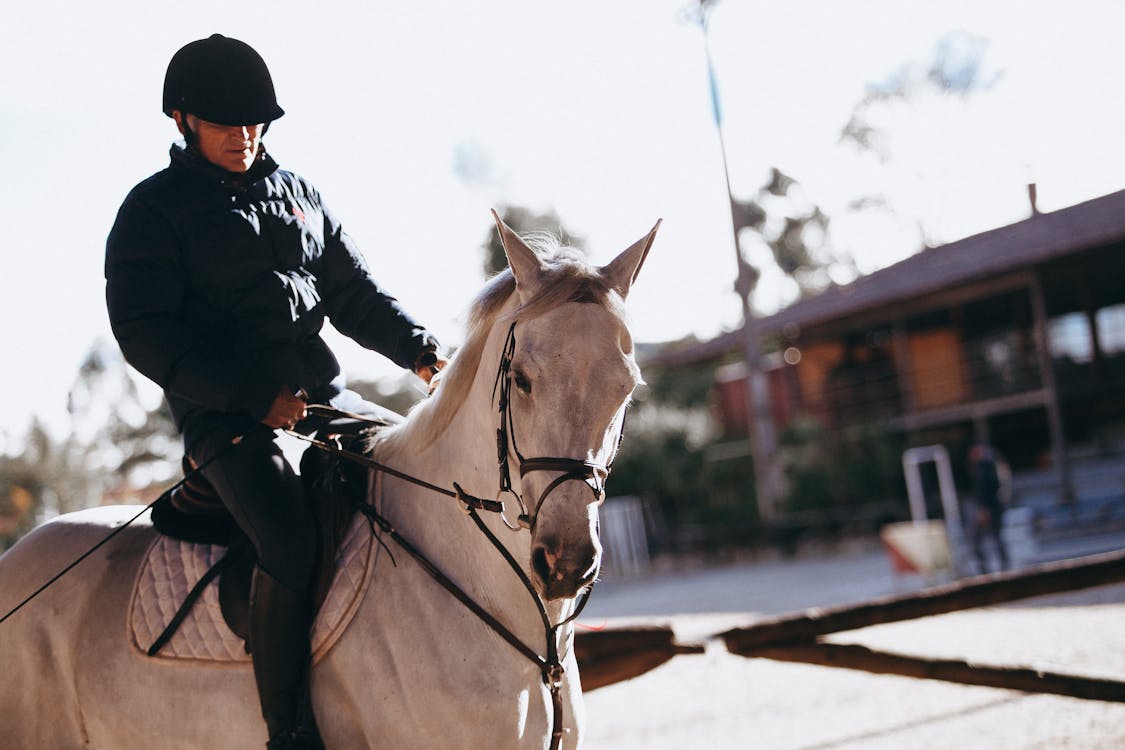 Facility
The OTR Main Branch, in South Carolina, USA, where the show was hosted, is our biggest and most show-friendly facility. The classes were held in the two outdoor show arenas that are close to the front of the property, which are side by side and have a roofed viewing area in between. Hunters was held in one ring, and Jumpers in another. As the sun was setting, we obliged with our tradition of turning on the string lights along with the arena lights in preparation for the Grand Prix and Hunter Derby. Throughout the day, our guests pulled their trailers into the large field adjacent to the show arena and warmup arena. Exhibitors were also welcome to bring their tack and horses into our heated indoor arena to tack and untack as well as cool off their horses after a day of showing or take pictures with their earnings.
STABLE SUMMARIES
These summaries were contributed by individual stables who competed. I absolutely love receiving these and I enjoyed reading and looking at pictures from different stables!
Koni Zavod
Postpalominik, our 4-year-old Ukranian riding horse coming in for untacking. He was entered for the Hunter cross-rails & green horse classes, mostly to get him a little more used to the hustle and bustle of a show, and to gauge how his training is coming along. He's a quiet, obliging colt at home, but clearly found the new environment more worthy of his attention this time around than the obstacles presented.
Our 6-year-old Shetland Burrafirth Sionnach being cooled. A calm mare broke to ride and drive, usually serving to teach our youngest riders, surprised us this time by coming in 2nd in the Jumper cross-rails. She's usually either speedy or careful, but rarely both at once!
Like these two, all of our horses participating were green competitors entered to get a taste of the showgrounds and test their training. Clean jumps or good placings were not expected; bending an ear the rider's way too among all the excitement would, for now, have been quite enough. Still, two youngsters surprised us with their efforts in particular: Ciupaga, the 4-year-old Felin pony, who has shown enthusiasm for jumping throughout her schooling, showed indeed excellent promise by bringing in a Champ & Reserve Champ in the Hunter cross-rails & Green hunter classes. We'd initially wondered whether we were piling too much on in entering her in four classes, but she continued onto the entry-level jumpers too with good concentration and fair results. Who knows what will become of that little thing, growing up! For Otklik, our rather hot 4yo Russian riding horse, it did take the first, cross-rails jumping class to start listening rather to cues than the neighs of fellow colts. Once he got his bearings, though, he brought a clear round in the 2' jumpers class, winning that one. Well done Klik! For the rest of our youngsters, the event proved an excellent exercise in recalling past training, and while their placings were nothing to boast, we are happy of their efforts as green horses.
Mitchell Horse Farm
ANA BAKER AND TAKODA PRIDE- 1st in 2'9 Jumpers
It hasn't been long since I got back from England with Takoda, as we always go for a bit every year. It's good practice. Apparently, our trip home was more beneficial than we thought. Takoda has always been a good horse, but pulling an overall win in 2'9 Jumpers was unexpected. I am so incredibly happy with Takoda, and I'm so excited to see how the rest of this season goes in both eventing and jumpers! 
-Ana Baker, Takoda Pride's owner, and rider
THE MANDALORIAN AND RYAN MCDERMITT- Overall Champ in 1m Jumpers
New horse, new me. That's what Olivia said, at least. When I started riding The Mandalorian (better known around the barn as Mando), I knew I wanted to quit dressage for a while. Heck, why ride dressage when you have a horse like Mando? Mando really has been a great horse for me, and I just keep learning from him. He's fast, he's naughty, but he's insanely talented, and never fails to teach me something new. These few rounds with Mando were dreamy to say the least and through all the bucks and little tail swishes, those were some of the best rounds I've ever had. So, it seems that I finally have a great jumper horse on my hands. 
-Ryan McDermitt, Trainer and Rider of The Mandalorian
QUEEN Z AND OLIVIA MCDERMITT- Overall 1st in 1.05 Meter Jumpers
For Z's first non-racing competition, I would say that went pretty well. Z has always been a jumper. She raced pretty well, but when I retired her I immediately taught her to jump. And she wasn't herself when we won. She was WAY quieter and WAY more relaxed than usual. Z is usually an extremely over-the-top mare, throwing bucks, rearing at start gates, and doing dirty stops when she wants to. But I'm not complaining. The amount of scope this horse has is insane, and I'm excited to see where she goes. I'm sure she'll be great in every way. 
-Olivia McDermitt, Queen Z's Owner And Rider
OTR Stable
We were so excited to start a brand new season of hunter/jumpers by hosting our very own show series! We have been working hard since our last show to make a good debut for the season, but we also made sure to not put too much pressure on our riders. We received a lot of new riders who wanted to learn to jump, and had their first show day with us! Thus, some of our sport ponies were moved from more advanced riders to a schoolmaster role, providing our riders with generally dependable mounts. Below My Little Maya, who finished her sport-pony training last season with Maggie Tollison, is seen With Abel Salyer. It was Abel's first series of classes over fences, and she said "I would do it again any day."
Razzel Dazzel is also a proven Hunter mount, who jumped up to top-level hunters with Jack Hillmore. Since Razzel has completed his Hunter training, Jack has begun showing our green Canadian Sport Pony, Burglar of Banff. Razzel, meanwhile, before taking up comps with Jack later in the day, was an amazing first mount for one of our new riders, Dominique Andrada. She won a flat class and completed several good trips over fences at her first show!
Outside of the hunter ring, some of our other riders who compete in eventing or dressage could be seen in the jumper ring. Below is Golden Girl Roxy with owner/rider Amanda Norwood.
Overall, this show was a low-pressure, positive experience for our riders. We enjoyed a barn party after the Grand Prix, and everyone says that they are excited to compete again, so we think we did something right!
Next Show…
What an awesome Winter Premiere it has been! I am super thrilled with the turnout of horses and stables, and therefore I want to host my next show very soon! The Amethyst Horse Show will be on February 29th (entries close Feb. 28th), also taking place at OTR Main Branch. I will post the classlist two or three days after this post releases (likely Friday or Saturday. I may be slightly delayed due to my stewarding of ABRB races.) We will see you then!